Rated 4.8/5 by 17,640 Customers
Rated 4.8/5 by 28,480 happy customers.
Rated 4.8/5 by 28,480+ Reviews
The Fairy Markers:
The Perfect Gift For YOU & Your Loved Ones 🌈
The Fairy Sparkly Markers are so beautiful and comforting, Which will make you & Your loved ones fall in love with them immediately.

Many even said that once their child grabbed our markers they couldn't stop smiling. 😍
👉 Enjoy it now
Free Shipping & 30 Day Guarantee!
The Whale Sprinkler Bath Toy:
🌈 Make Bath Time Magical!
This is the only bath toy you need to put a smile on your little one's face… It will make all your hard-work as a busy parent worth it.

Watch your child's face light up with happiness as they see the vibrant lights and playful splashes, inviting curiosity and joy into every bath.

It's the easiest way to turn bath time into a fun every day!
👉 Dive In Now
Free Shipping & 30 Day Guarantee!
The Name Stamp:
Never Lose Anything Again! 😍
A recent study children lose up to 483 belongings between the ages of three and ten...

It's a common problem at Home, in Kindergartens, Daycares, and Schools, leaving parents asking, "Whose clothes are these?" 🤔

Introducing TheNameStamp™, a personalized reusable name stamp, designed to mark children's belongings, solving the mix-up issue in an instant. It's not only convenient but a fun family activity too.

Ensure that all of your child's belongings are returned home by stamping everything from clothing to school supplies. Ideal for any environment where items can get mixed especially at home.

No more confusing items with others, order your children's name stamp today. 👇
👉 Customize Your Stamp
Try now with Free Shipping + 30 Risk Free!
BONUS: Receive a
free e-book

on Sea Creatures with your order today.
Get a FREE e-book (usually priced at $19.95) with every purchase.

Discover inside:
1. Fun facts about animals.
2. Beautiful poems about the sea
3. Did you know? Fun learnings
👉 Claim Now
Limited time offer, available today only.
No Questions Asked
30 Money Back - Risk FREE Guarantee
Experience joy and stay informed with real-time tracking updates.

It's time to enjoy those lovely moments!
Don't let the chance of creating magical and bonding time moments slip away.

This isn't just a purchase, it's an investment in joyous moments that both mom and child will cherish forever.

👉 Hurry, Add to Cart Now!
Your little one deserves nothing but the best, and it's just a click away!
Press To Customize Your Stamp
Choose Your Bundle Options
×
1/2 How many bundles do you want?
People usually choose one bundle per kid
2/2 Design your bundle
Save up to 47% with bundles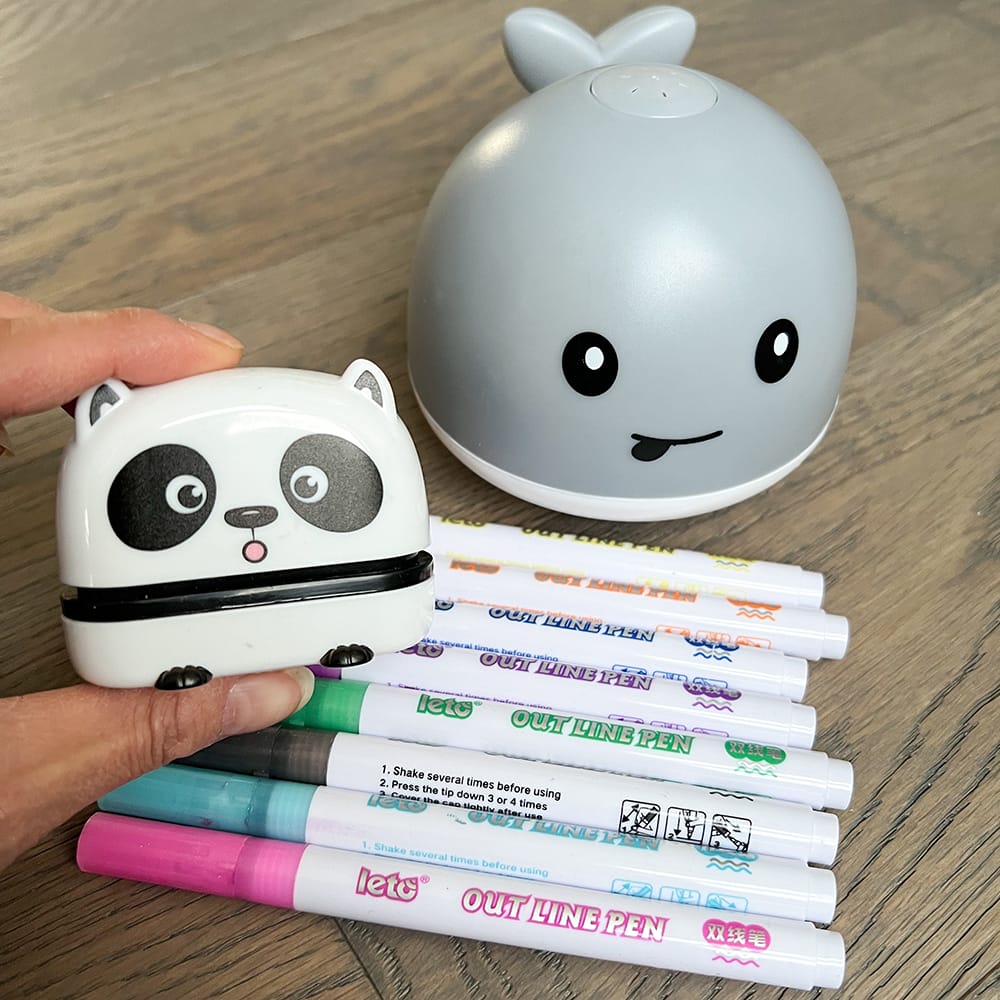 1

&nbsp X Black Friday Bundle
1

X Stamp

1

X Bath Whale Buddy

1

X Fairy markers